Description
YD-2S Series High Traction Main Chassis (Mat Graphite SX3 Finish) [Yokomo] Y2-002SMG
YOKOMO GRAPHITE HIGH TRACTION MAIN CHASSIS FOR YD-2SX3 (Y2-002SMG)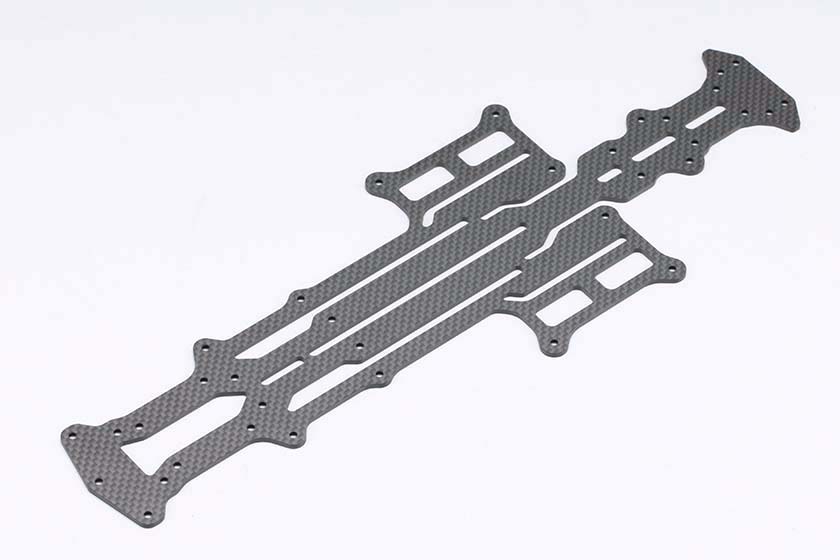 大幅な形状変更でマシンの走行特性を変化させる、グラファイト製の新型メインシャーシです。YD-2SXIIIに最適化されているものの、メインシャーシのねじ穴位置は同様なので、Eシリーズのギヤボックスやリヤモーターコンバージョンなども装着が可能です。
It is a new main chassis made of graphite that changes the running characteristics of the machine by drastically changing the shape. Although optimized for the YD-2SXIII, the screw hole positions on the main chassis are the same, so E-series gearboxes and rear motor conversions can also be installed.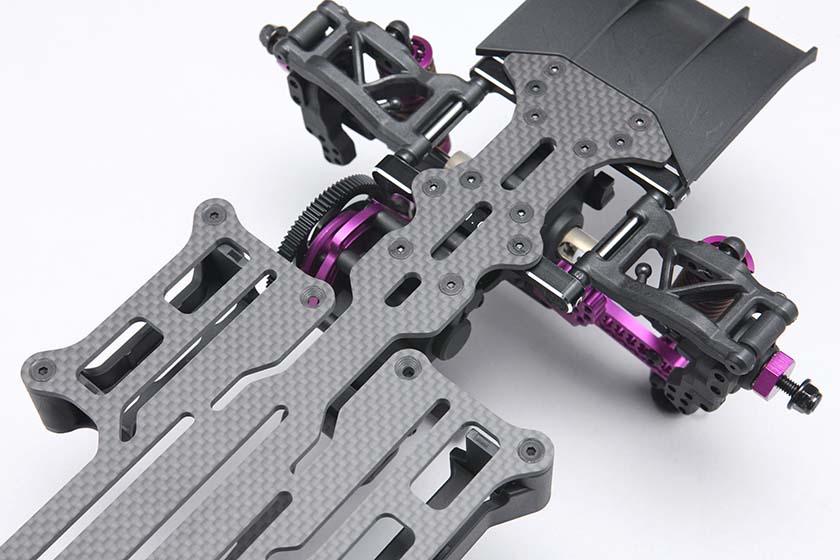 YD-2シリーズのグラファイトシャーシ共通である2.5mm厚の板材を使用しながら、全体的にスリム化され、さらに大幅な肉抜きが施されたことで、Pタイルやカラーコンクリートなどの低ミュー路面で効果を発揮します。特にリヤ周りはスリット加工で極限まで細く設計され、リヤトラクションを最大限に高めることが可能になります。コーナーでドリフトの安定感を高めたい場合にうってつけな特性のメインシャーシです。
While using the 2.5 mm thick plate material common to the YD-2 series graphite chassis, it has been slimmed down overall and has been significantly lightened, so it can be used on low grip road surfaces such as P tiles and colored concrete. It is effective. In particular, the area around the rear is designed to be as thin as possible by slit processing, making it possible to maximize rear traction. This main chassis has the perfect characteristics when you want to improve the stability of drifting in corners.