Description
For those who would like to try RWD drift for the first time, a complete chassis set is now available! It is pre-assembled set based on the popular, and best-selling RWD drift car model called YD-2E, including a transceiver, ESC, servo, motor, battery and charger, and also a steering gyro that is an essential item of RWD drift. If you prepare the body and tires/wheels you like, you can drive immediately. Even more, the alignment and gyro gain of each part have already been adjusted, so you can fully enjoy the performance of the YD-2E even when driving in the parking lot.
Of course, YD-2 series common option parts are attractive for high expandability. Although this model is a package for beginners, it can be upgraded to same specifications as the expert driver's machine by replacing parts.
■ 1/10 size RWD Drift car
■ Pre assembled chassis kit
■ Latest 2.4GHz transceiver system
■ RC device installed/adjusted
■ Same specifications as the RWD drift car YD-2E
■ Optional parts for YD-2 can be installed
*Drift body, tires, wheels, AA batteries (4 for transmitter) are not included. Please purchase separately.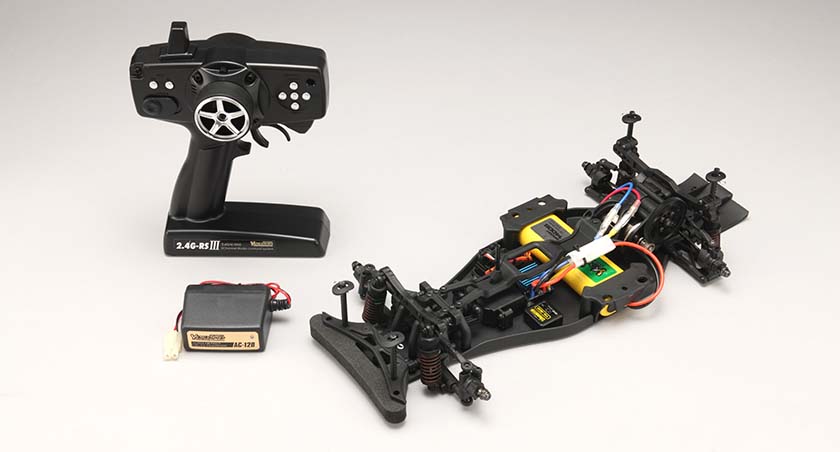 YD-2AC is a kit with a chassis completed and RC device installed and adjusted. A transceiver, battery for driving, and a quick charger are also included, so if you purchase the body for drift, tires/wheels, and 4 AA batteries for transmitter separately, you can enjoy drift driving immediately.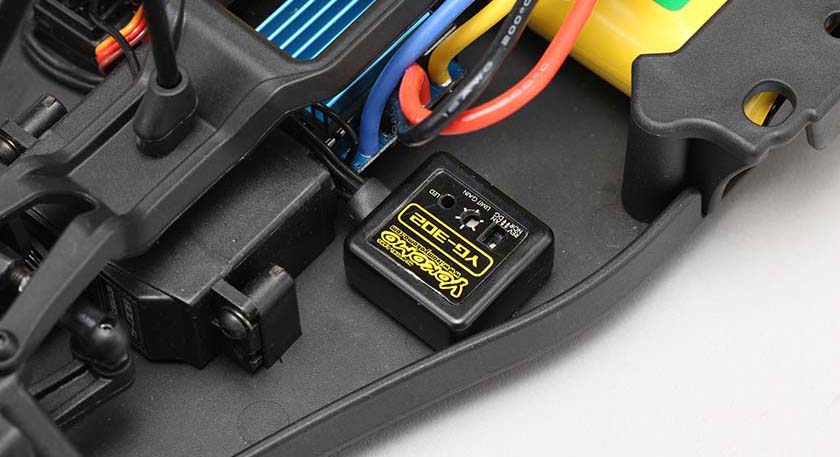 The YD-2AC is equipped as standard with a steering gyro that is an assist device to prevent spin. Counter steer is automatically performed in response to a tail slide, dramatically improving running stability.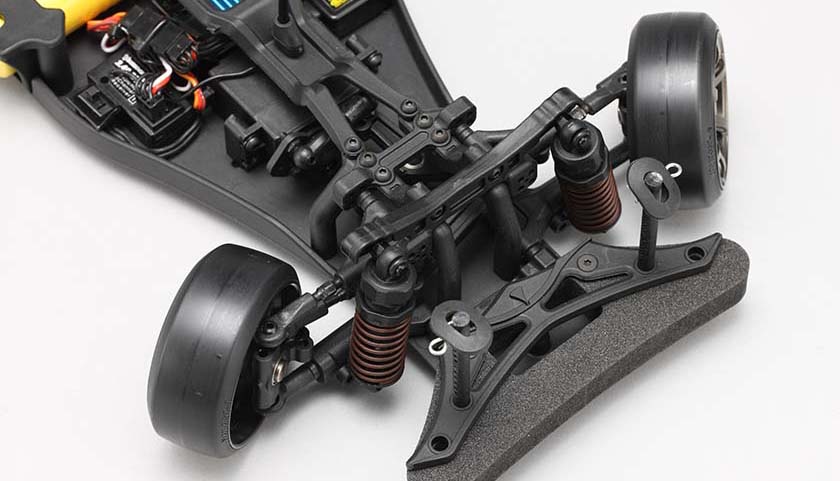 You can enjoy a powerful counter drift drive with the high angle steering system.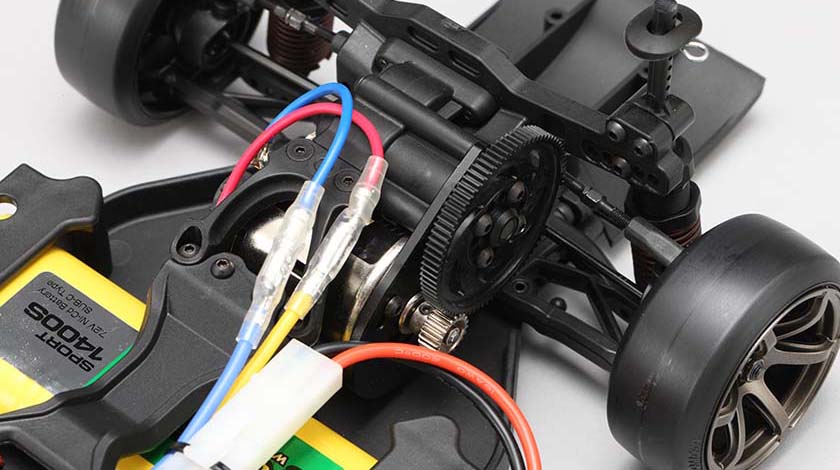 The closed gear box protects the drive system from troubles even on outdoor roads with a dust.