Description
It is a USB programmer that can be used for the RS-ST, a super-torque steering servo.
It is the emergence of a USB programmer that enables the ability of RS-ST servo to support a wide range of RWD drift users from beginners to advanced users.
By setting the following five items, it is possible to set up according to various driving environments and driving skills.
A convenient extension cord is included for setup!
<Setup items>
◆ SPEED
◆ TORQUE
◆ BOOST
◆ DEADBAND
◆ CURVE
<* Supported OS>
This machine is a programmer that sets each item with programming software.
Please note that currently only Windows is supported.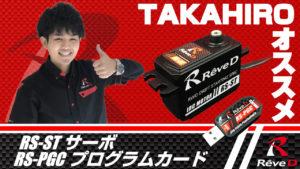 <Introduction video / MOVIE>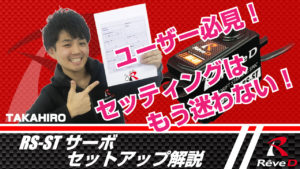 <Setting Manual Movie>