Description
This Pandora CF(polycarbonate) Set is really ideal to bring your body to the next level.
This set is UNIVERSAL and DOES NOT come with a body. It accessories for your body.
Comes in carbon fiber finish already. So you do not need to paint, but you can if you like.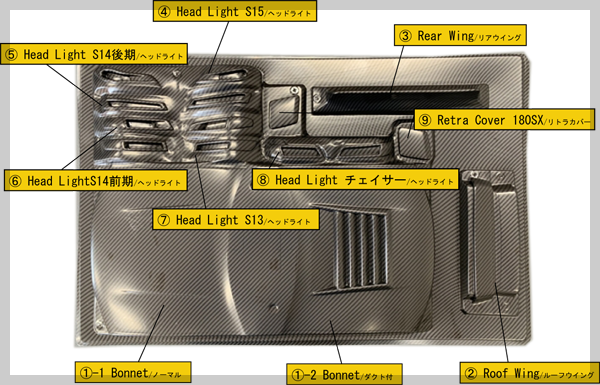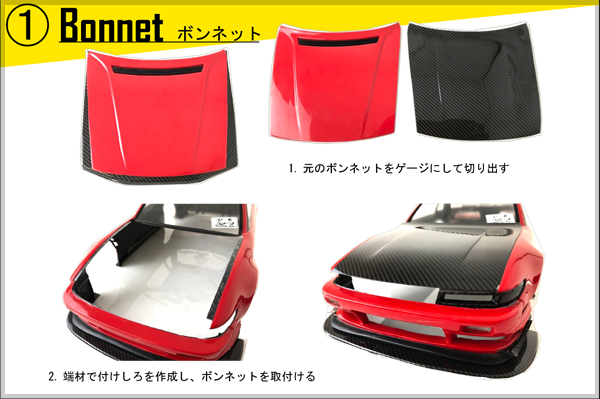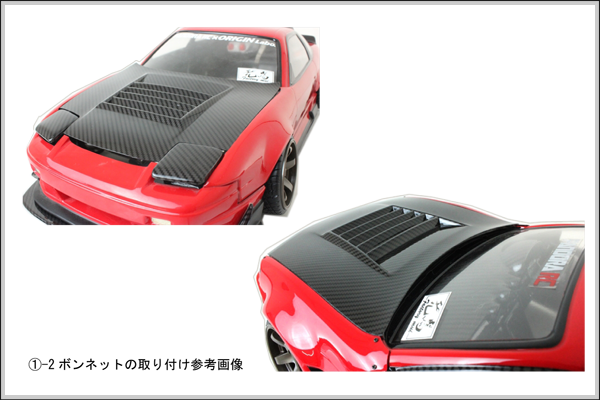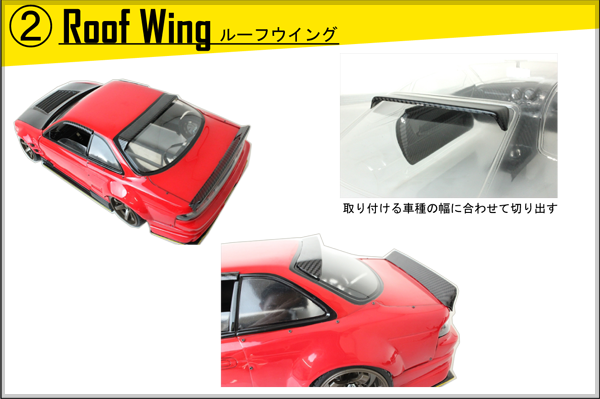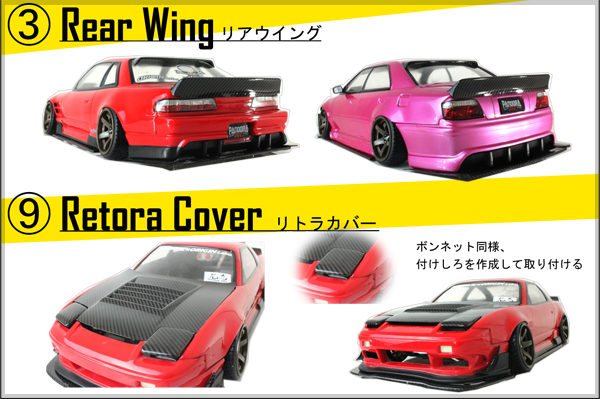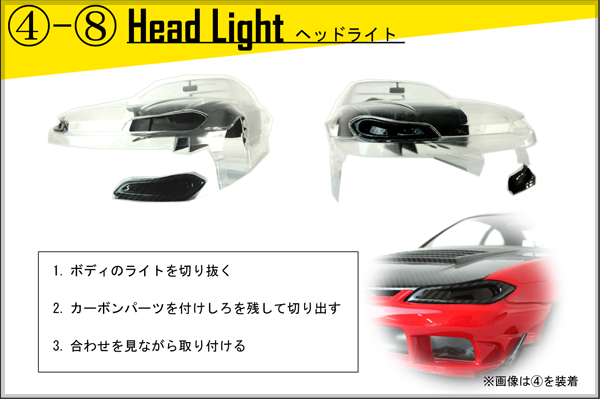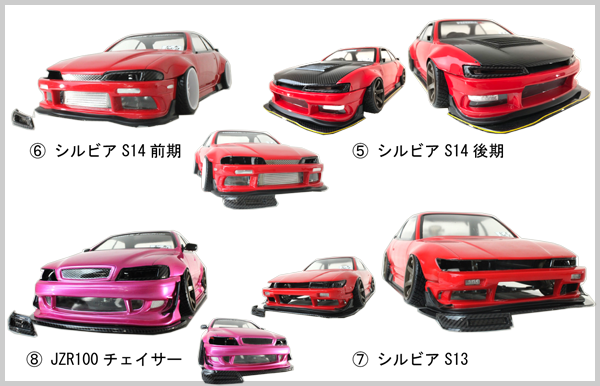 販売店様の購入・お問合せ
Product Name: Headlight & Bonnet Set (Carbon Style)
Model Number: PAI-804
Delivery Type: Yamato Transport Co., Ltd.
1/10 size general purpose product / made of polycarbonate (carbon print)

Headlight (S15 · S14 late · S14 early · S13 · 180 SX · Chaser)

Bonnet (standard / with duct)

Roof wing (short / long)

Duck tail rear wing

Since the sale item is not a special-purpose item but a general-purpose item, the installation needs adjustment.

The photos on the website use parts, decals, etc. that are not included in the painting example.